Madiba recognised as most admired living leader – South Africa – The Good News
See on Scoop.it – GIBSIccURATION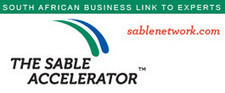 South Africa's premier good news website, highlighting the progress of a remarkable nation
KISs @GIBS's insight:
CEO Survey – " Suresh Kana, PwC Africa Senior Partner, says: "From PwC South Africa's perspective, the fact that Nelson Mandela is regarded so highly amongst global leaders bears testimony to this great leader's legacy, and we're very proud to see his contribution recognised in this way.
"He led South Africa through its years as a fledgling democracy, and the lessons that he imparted are as applicable today as they were when our country was striking out on a new and exciting path close to two decades ago. To young and old, Madiba is a symbol of hope, wisdom and empathy, and the fact that CEOs worldwide are of the same opinion, is wonderful to see."
Some clear type of leaders emerged : warriors (Napoleon; Alexander the Great) reformers (Jack Welch), leaders through adversity (Winston Churchill; Abraham Lincoln) leaders who caught the imagination of the masses (Mahatma Gandhi; Nelson Mandela) and consensus builders like Bill Clinton.
Winston Churchill was the most popular choice of all CEOs with Steve Jobs (an innovator) admired in the most number of countries (37). Winston Churchill has wide appeal and popularity across Western Europe, coming top in France ahead of Charles de Gaulle and beating Niccolo Machiavelli to the top spot in Italy. Twice-serving as British prime minister (1940-45;1951-55) he even manages a tie with Gandhi in Turkey, behind Mustafa Kemal Ataturk."
See on www.sagoodnews.co.za