Entrepreneurship Barometer 2013 – EY G20 – Global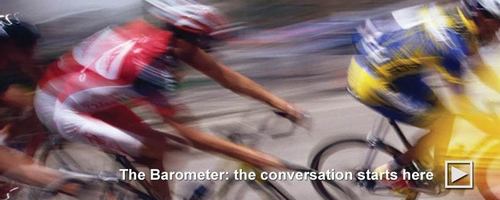 Together, governments, entrepreneurs and corporations can spur growth across the G20. Find out which countries are getting it right, and which have lessons from (RT @EY_GovtPublic: Entrepreneurship builds strong, innovative societies.
GIBS Information Centre / GIBSIC's insight:
The List / EY –
"Overall country rankings
The following represents the overall ranking of the G20 countries by quartile.
Quartile 1 represents the countries that are leading in fostering entrepreneurship. Note: Countries are listed in alphabetical order per quartile.
Quartile 1Quartile 2Quartile 3Quartile 4AustraliaEUBrazilArgentinaCanadaFranceChinaIndiaSouth KoreaGermanyMexicoIndonesiaUnited KingdomJapanRussiaItalyUnited StatesSouth AfricaSaudi ArabiaTurkey
Mature countries provide the best ecosystems for entrepreneurship today
Rapid-growth markets are closing the gap
All G20 countries have opportunities to improve
Access to funding is the top priority for global action
See on www.ey.com