How are Boards composed in Europe? | Leading Boards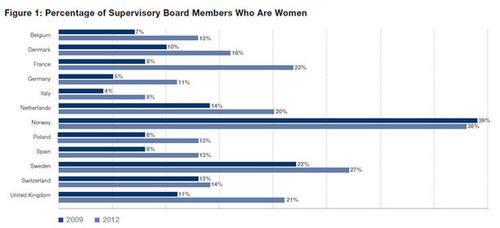 GIBS Information Centre / GIBSIC's insight:
WomenInBusiness – boards: "Comparing the number of women on boards in 2009 and 2012, all countries, even those with no legislation have seen an important increase in the number of female directors on large-company boards.
In countries with quotas, Norway is the only one (very) close to its target of 40%. Other countries are far behind their goals.
ards :"
See on www.leadingboards.com