Fracking Debate Heats Up In South Africa – AFKInsider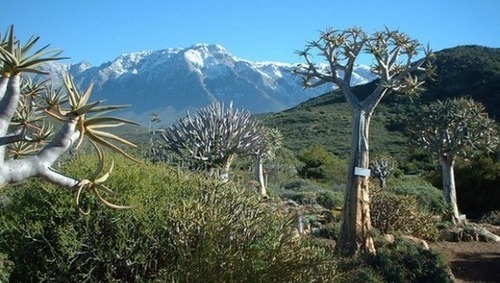 Estimated to have the world's eighth-largest shale reserves, South Africa's semi-desert Karoo wilderness has long aroused emotions for its beauty.
GIBS Information Centre / GIBSIC's insight:
Estimates – "With nearly two-thirds the shale deposits estimated in the U.S., the Karoo could soon become a stomping ground for scientists and geologists mapping out shale gas fields that have been touted as game-changers for Africa's biggest economy, and deciding whether fracking will work here. That is if energy companies and the African National Congress get their way, according to a Reuters report in BusinessDayLive.
A Shell-commissioned study by Cape Town-based consultancy Econometrix suggests extracting 50-trillion cubic feet, or 12.8 percent of potential reserves, would add nearly $20 billion, or 0.5 percent of gross domestic product, to South Africa's economy every year for 25 years and create 700,000 jobs, BusinessDayLive reported.
Fracking, or hydraulic fracturing, involves digging wells up to 4 kilometers deep, then pumping in large amounts of water mixed with chemicals under high pressure to crack the shale rock and release the gas. – With the Kalahari Desert lying just to its north, the Karoo has very little water. Oil companies face a well-organised grassroots lobby opposed to anything that could upset its fragile environment.
South Africa's richest man, Cartier billionaire Johann Rupert, promises to take a legal fight to the highest court if the government rushes into granting exploration licences. Rupert is worth an estimated $6.5 billion. – pro-fracking activists say a lengthy legal fight is inevitable. – "After the licence has been granted, there is going to be legal battle after legal battle after legal battle," said Karoo Shale Gas Community Forum Chairman Vuyisile Booysen.
The first formal interest in shale gas in the Karoo began in 2008, with an application for exploration rights — still ungranted — by Bundu Oil & Gas, a subsidiary of Australia's Challenger Energy."
See on afkinsider.com