Leading in the 21st century: An interview with Ford's Alan Mulally – New from McKinsey & Company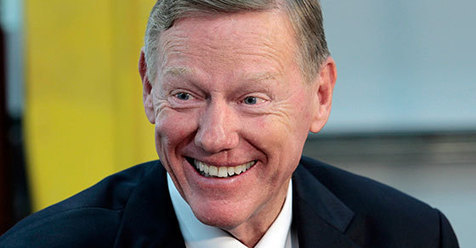 Ford was losing billions of dollars when Alan Mulally took the wheel, in 2006. Here, he reflects on his leadership style and his efforts to turn around the organization. This interview is part of our ongoing series on leading in the 21st century.
GIBS Information Centre / GIBSIC's insight:
Leadership style–
"McKinsey: And how does the leadership style you described translate into your day-to-day work?
Alan Mulally: The first thing a leader does is facilitate connections between the organization and the outside world. You can only grow value and profits by 10 to 12 percent a year, which is what great companies do, if you satisfy customers better than the competition. Second, leaders hold themselves and their teams accountable for deciding, "What business are we in? What is the deep consumer need we are uniquely positioned to satisfy?" And finally, leaders are responsible for trying to articulate and model a set of behaviors.
One of the biggest parts of the leader's job is reinforcing the processes we are using to meet our goals. Again, that is where the BPR comes in. It is more than a way of asking, "How are we doing?" It is asking, "How are we doing against the plan? What are the areas that need special attention? And then all through the year, what is our plan to improve our performance in the following year?"
See on www.mckinsey.com