Smart cities will help Africa leapfrog says Deloitte | IT News Africa- Africa's Technology News Leader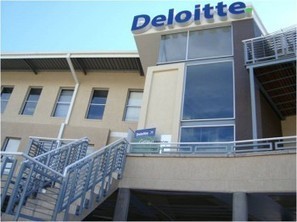 Deloitte says due to increased access to connectivity and the associated predicted urbanisation, African cities wishing to uplift their populations into the
GIBS Information Centre / GIBSIC's insight:
Deloitte report – Smart cities, Africa
"The Deloitte report states that African cities have the opportunity to start with the latest technology available, thereby immediately thrusting them as competitors into the global market place.
Another driver is the rise of the African middle class. This, coupled with the fact that Africa has a disproportionately young population with 62 percent of the population under 25 years of age, makes for an interesting consideration as to the quantum of tomorrow's consumer market. – "It is hardly a surprise that mature businesses are casting more than an interested eye over the continent as a youthful population provides a secured consumer base for many decades to come," said Lee. – Predictions of a global super-urbanisation move with 70 percent of the world's population being urbanised by 2050, includes the perspective that in the next 30 years, roughly 50 percent of Africa's population will be living in cities. Each of these factors combine to produce a powerhouse of innovation.
Another advantage of African cities is the entrepreneurial culture of their people. Lee explained that anyone who has travelled to Africa will notice the can do attitude."
See on www.itnewsafrica.com