Cybercrime hits financial firms hardest: PwC survey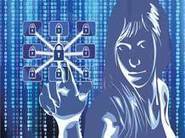 cybercrine – Cybercrime is the second most common type of fraud reported by financial firms, more than double the level across other industries, as criminals turn increasingly to technology as their main weapon against banks, a survey showed.
GIBS Information Centre / GIBSIC's insight:
cybercrime – Some 45% of financial firms were victims of fraud last year, PwC's 2014 global economic crime survey showed. The survey, based on responses from 1,330 companies in 79 countries, showed theft was responsible for the highest share of economic crime, followed by cybercrime, money laundering, accounting fraud and bribery and corruption.
See on www.business-standard.com