Gartner Identifies Indias Top 10 Technology Trends in 2014
See on Scoop.it – Centre for Business Analysis & Research – CBAR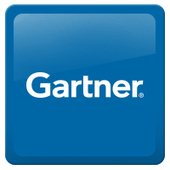 Gartner, Inc. highlighted the top 10 technology trends and drivers that will be strategic for Indian organizations in 2014.
GIBS Information Centre / GIBSIC's insight:
India –
"Mr. Tripathi said that while Indian companies may be keen to invest in new technologies, there are still roadblocks to full-scale adoption including business readiness, a lack of capacity for organizational change and low levels of IT funding. Implementing business process improvements, revenue growth through differentiated products and services, and business expansion are the top business priority areas of investment for Indian organizations.
(Some of the ). . . top 10 strategic technology trends for Indian companies in 2014 include:
Business Intelligence (BI) and Analytics
The BI, analytics and performance management segment is the hottest software market in India, fueled by IT prioritization and expanding business buying centers. A competitive business environment and economic conditions are also forcing enterprises in India to focus on using fact based decision-making tools to rationalize costs and time for businesses. Enterprises in India will continue to use BI to be transformative in their approach.
Mobility Solutions
Mobility in enterprise has created a huge opportunity for IT leaders to reduce costs, increase productivity and enable smooth business transactions. Swift growth in the prevalence of mobile devices, a decline in their price, and falling data plan costs have the potential to completely transform some business models. Organizations in India are beginning to leverage more personal interactions with greater reach and are also looking to evaluate mobile platforms as a delivery mechanism to provide an integrated view of multiple proprietary and publicly available datasets to help drive better real-time decisions.
Cloud Computing
Although still in its infancy in India and other emerging markets, cloud adoption is increasing. Led by infrastructure-as-a-service engagements in the data center, disaster recovery and storage areas, there is a broad range of providers that target large organizations as well as SMBs. This fast growing adoption by a diverse range of organizations has catalyzed providers to invest in high quality data centers and innovative cloud infrastructures, as well as a portfolio of cloud-related offerings such as security, communications and managed services.
See on www.gartner.com