New global food table: Europe feasts while Africa fasts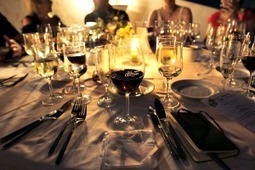 Three northern European countries enjoy the planet's cheapest, healthiest
and most plentiful diets according to a new Oxfam 'Good Enough to Eat'
index, while three African countries have the worst.
GIBS Information Centre / GIBSIC's insight:
inclusive markets, Africa specific:
Angola and Zimbabwe suffer the most volatile food prices, while the US has some of the cheapest and most stable food prices, even if the nutritional content leaves them outside the food table's Top 20, along with Japan, New Zealand, Brazil and Canada.
Burundi, Yemen, Madagascar and India had the planet's worst rates of malnutrition, although Burundi and Cambodia were also among the best performers for obesity and diabetes. The US, Mexico, Fiji, Kuwait and Saudi Arabia scored the most poorly.
Iceland's obesity and diabetes levels pushed it down the table, even though it scored a perfect mark for food quality in terms of nutritional diversity and safe water.
To combat the overall inequality reflected in these figures, Oxfam has launched a GROW campaign, calling for more investment in small-holder agriculture and better infrastructure to boost crop production, prevent waste and improve access to markets.
See on www.euractiv.com